Get smart with Zigbee

Zigbee is the only complete IoT solution - from mesh network to the universal language that allows smart objects to work together. Zigbee increases choice and flexibility for users and developers, and delivers the confidence that products and services will work together through standardization and testing of all layers of the stack.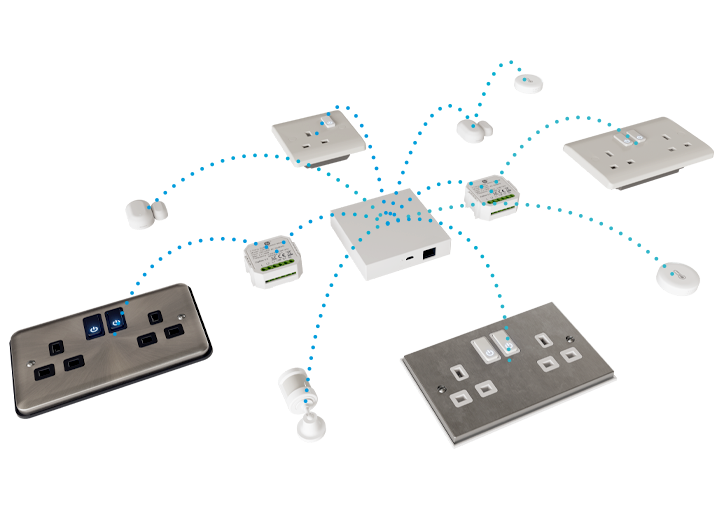 Zigbee certified products can connect and communicate using the same IoT language with each other, and millions of Zigbee products already deployed in smart homes and buildings. Zigbee is built with backwards and forwards compatibility in mind.
A mesh network is when a network connection is spread out among wireless nodes that can communicate with each other and share a network connection across a large area. Think of nodes as small transmitters that function in the same way as a wireless router.
Zigbee's ability to support mesh networking means it can boost data transmission range and provide greater stability (even when a single connected node fails and doesn't work).