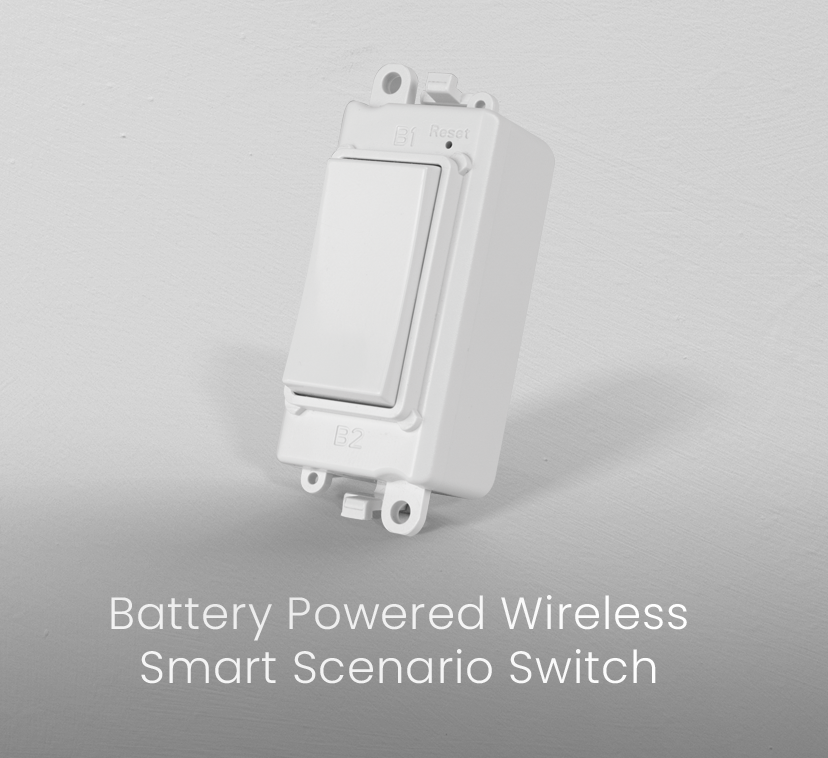 Wireless Smart Scenario Switch
The new battery-powered Wireless Smart Scenario Switch. Boasting all the features and benefits of our current GridPro modules the wireless smart switch allows you to easily control all your click Smart+ products with a click of a button.
Wireless Smart Switch
Pair to the Click Smart+ Hub using the app. Control individual or multiple Click Smart+ products.
1 Year Battery Life (Dependant on use)
Screw in modules (1-4 Gang Plates)
Clip-in modules
Standard GridPro module with all the GridPro features and benefits.
Battery Type
CR2032 (3V) (Supplied)
Dimensions
25mm (W) x 62.5mm (H) x 25mm (D)
Minimum Back Box Depth
25mm (Dependant on plate design)
finish
Polar White or Black
connectivity
Zigbee Wireless Connection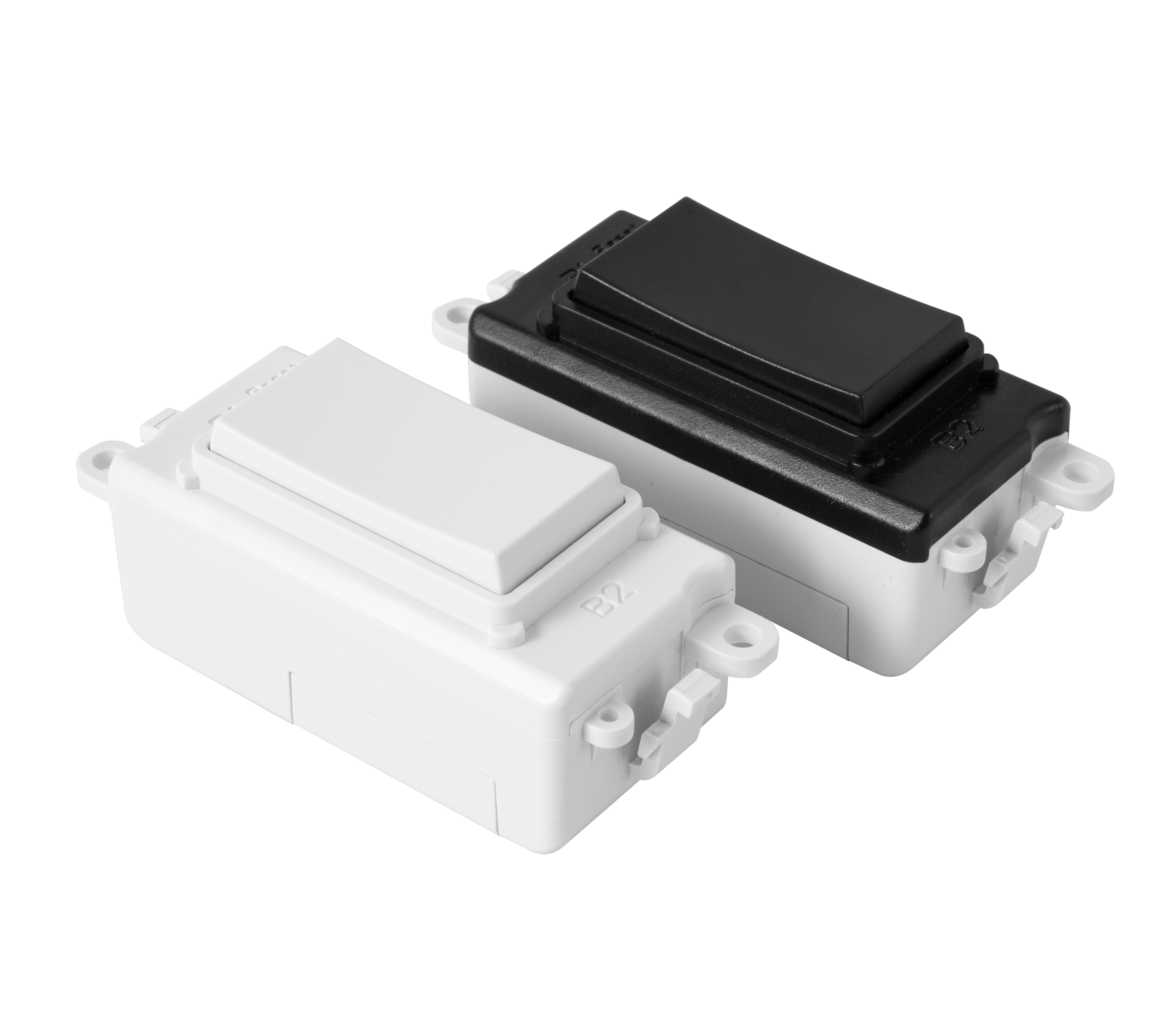 Get smart with Zigbee
Zigbee certified products can connect with each other and millions of other Zigbee products.
All using the same IoT language already deployed in smart homes, Zigbee is built with back and forward compatibility in mind.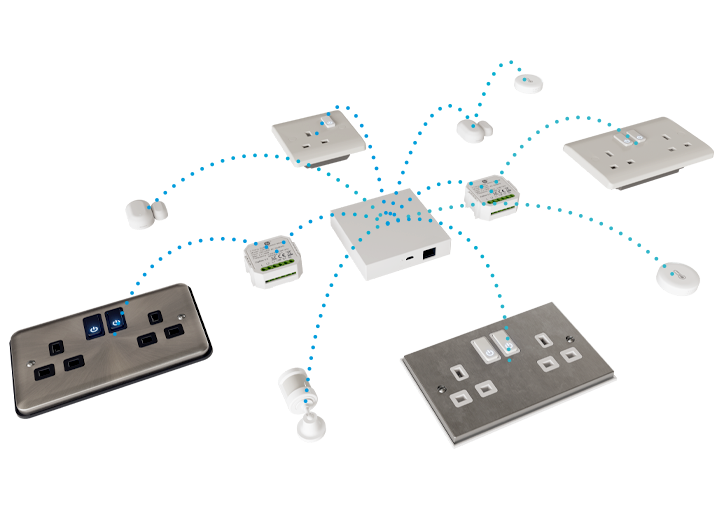 Endless Possibilities
Pair up our products to unlock features and create your
perfect smart home.
Comfort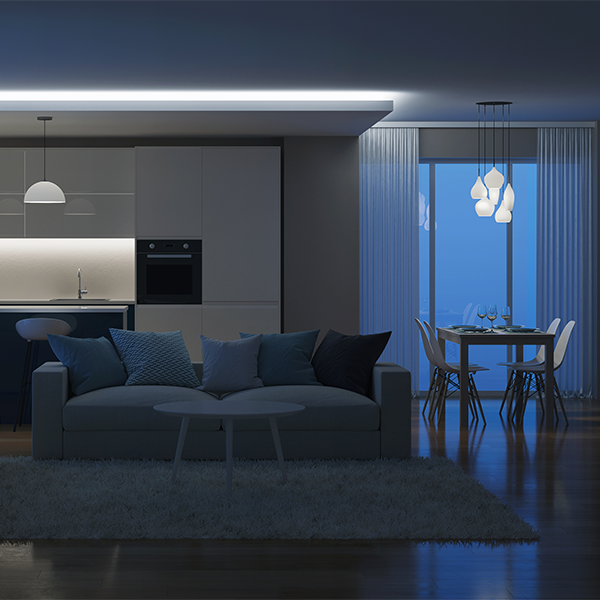 You can easily change the atmosphere of any room. Control your smart lights with our Wireless Smart Switch.
Security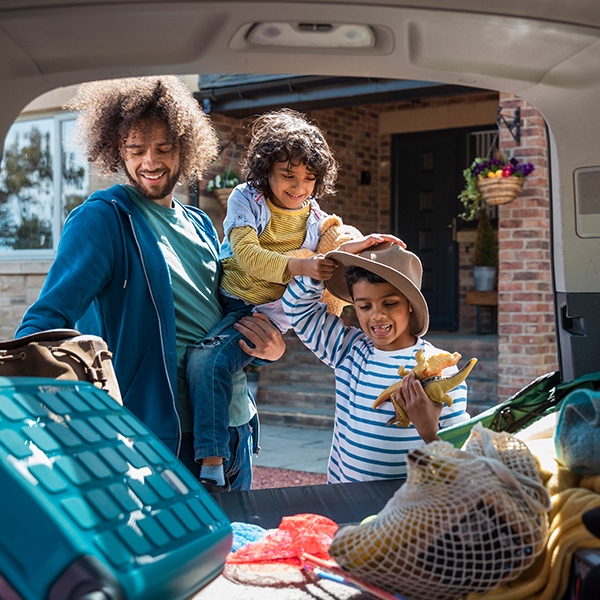 Simply pair the Wireless Smart Switch to your Click Smart+ or ESP Fort Security Devices to protect what matters most.
Energy Saving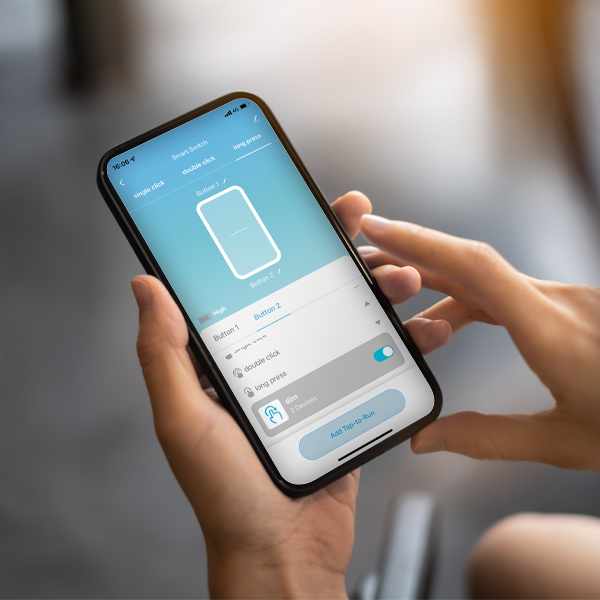 With the Wireless Smart Switch you can turn off or on any smart lights or appliances with a simple click.
Complete Control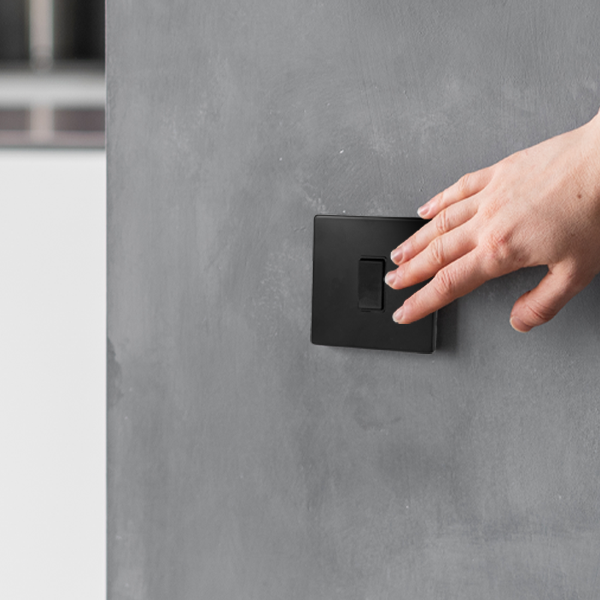 Imagine being able to control your home with one click. A switch with endless possibilities to a smarter home.
Compatible With...

Google, Android and Google Play are trademarks of Google LLC, Amazon, Alexa and all related logos are trademarks of Amazon.com, inc or it's affiliates.
Requirements...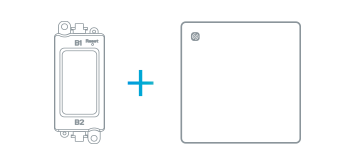 *Wireless Smart Switch requires the
Click Smart+ Hub (Sold separately)
Technical Information