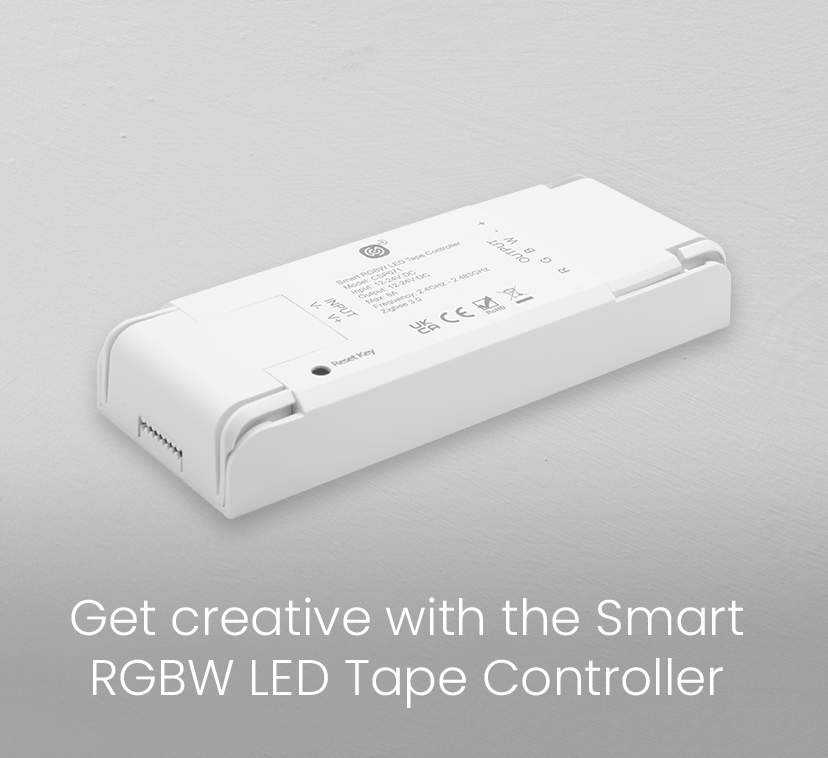 Smart RGBW LED Tape Controller
Use the new Smart LED Tape Controller and the Click Smart+ App to create a wide range of lighting effects that suits your current mood. Your LED lights will be controlled in a variety of colours to help create the perfect atmosphere.
Wireless Control Solution
3 Modes (White/Colour/Music),
Dimming & Saturation Options,
Change to Control single colour or RGBW tape,
Control with the Click Smart+ App,
Compatible with all current OVIA LED Tape variants.
max paired devices
50M (Open Air)
dimensions
115mm (W) x 18mm (H) x 46mm (D)
connectivity
Zigbee Wireless Connection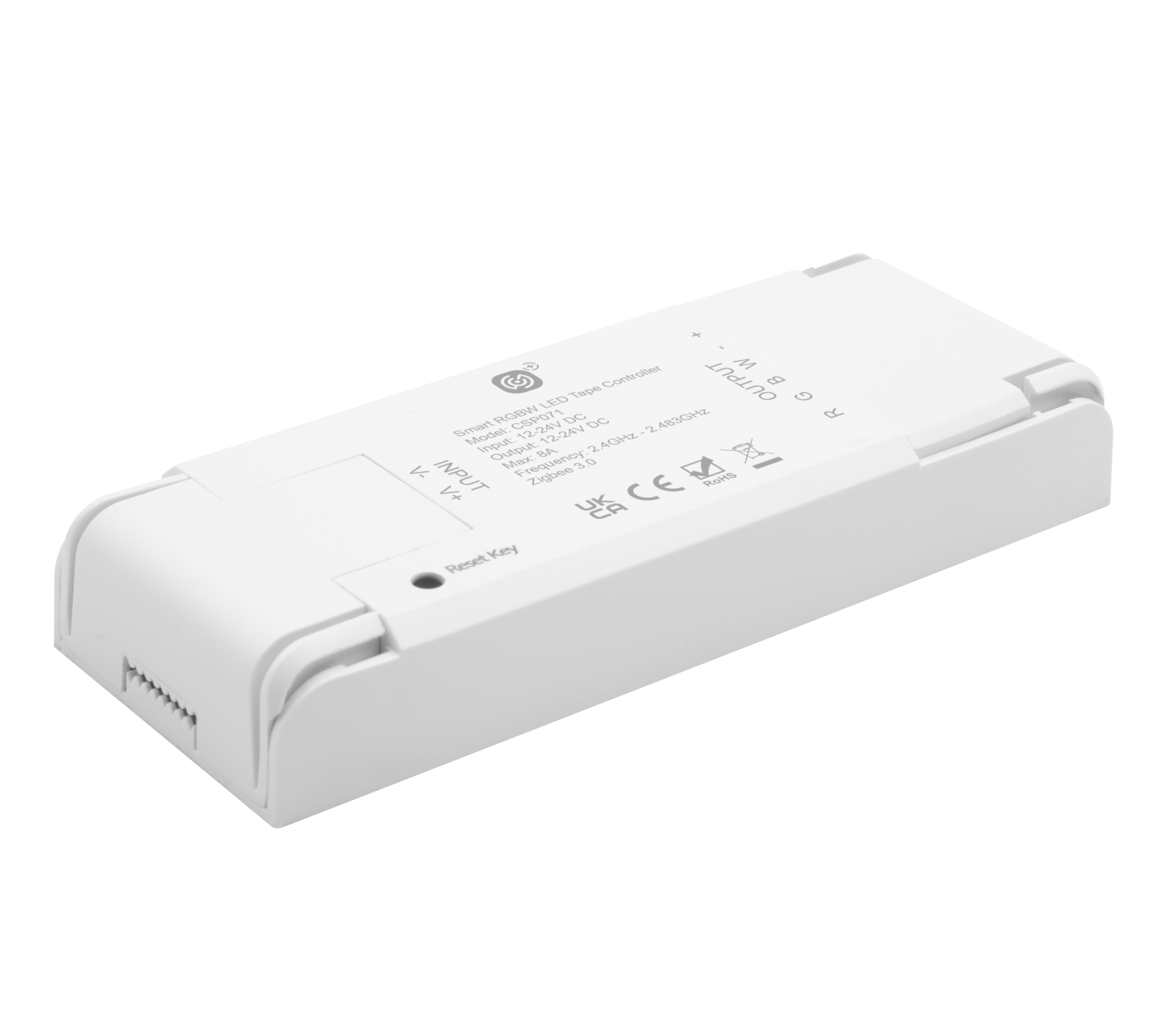 Get smart with Zigbee
Zigbee certified products can connect with each other and millions of other Zigbee products.
All using the same IoT language already deployed in smart homes, Zigbee is built with back and forward compatibility in mind.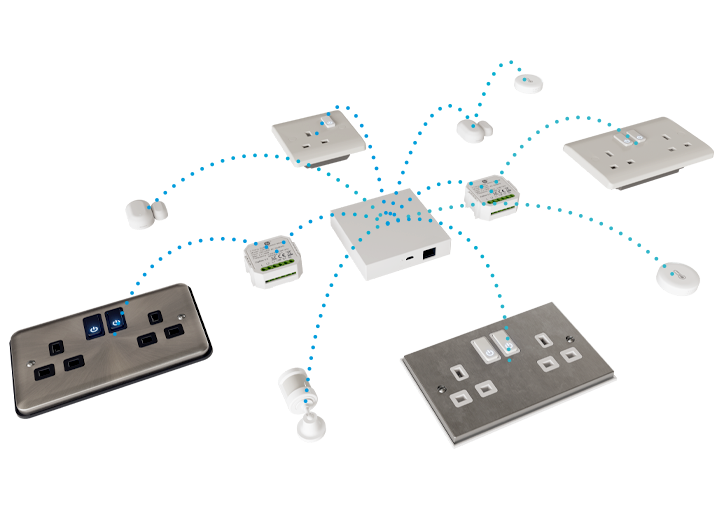 Get Creative
Choose between 3 modes, White, RBG and Music Mode. You can
also control the brightness and saturation of your RGB LED Tape
White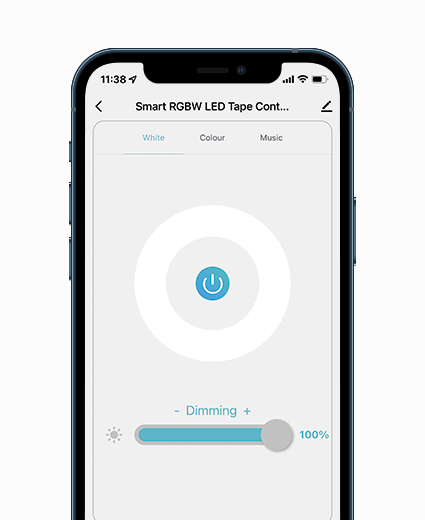 Use the Smart LED Tape Controller to control the brightness of your LED Tape and create the perfect setting.
RGB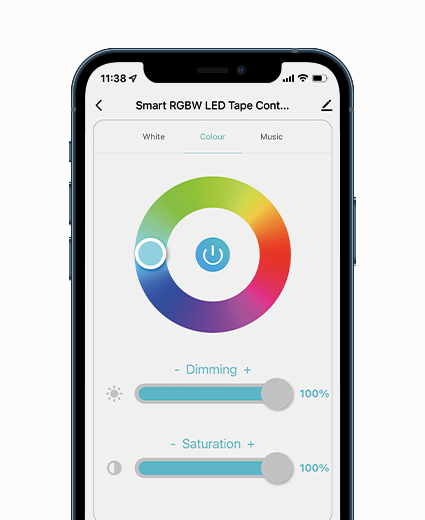 Choose any colour to suit your mood along with the brightness and saturation. All at the touch of a button.
Music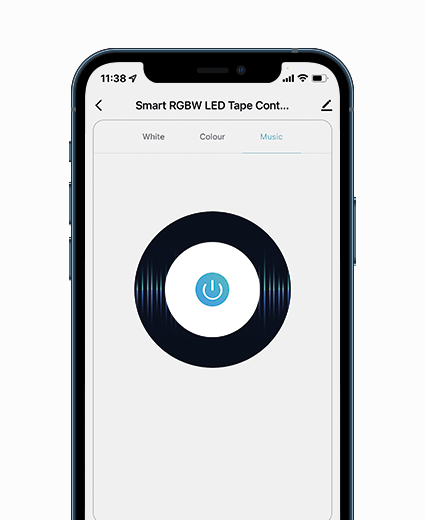 With the Click Smart+ app open and set to 'Music' the LED tape will change colour with the music.
Compatible With...

Google, Android and Google Play are trademarks of Google LLC, Amazon, Alexa and all related logos are trademarks of Amazon.com, inc or it's affiliates.
Requirements...

*Smart LED Tape Controller requires the
Click Smart+ Hub (Sold separately)
Technical Information